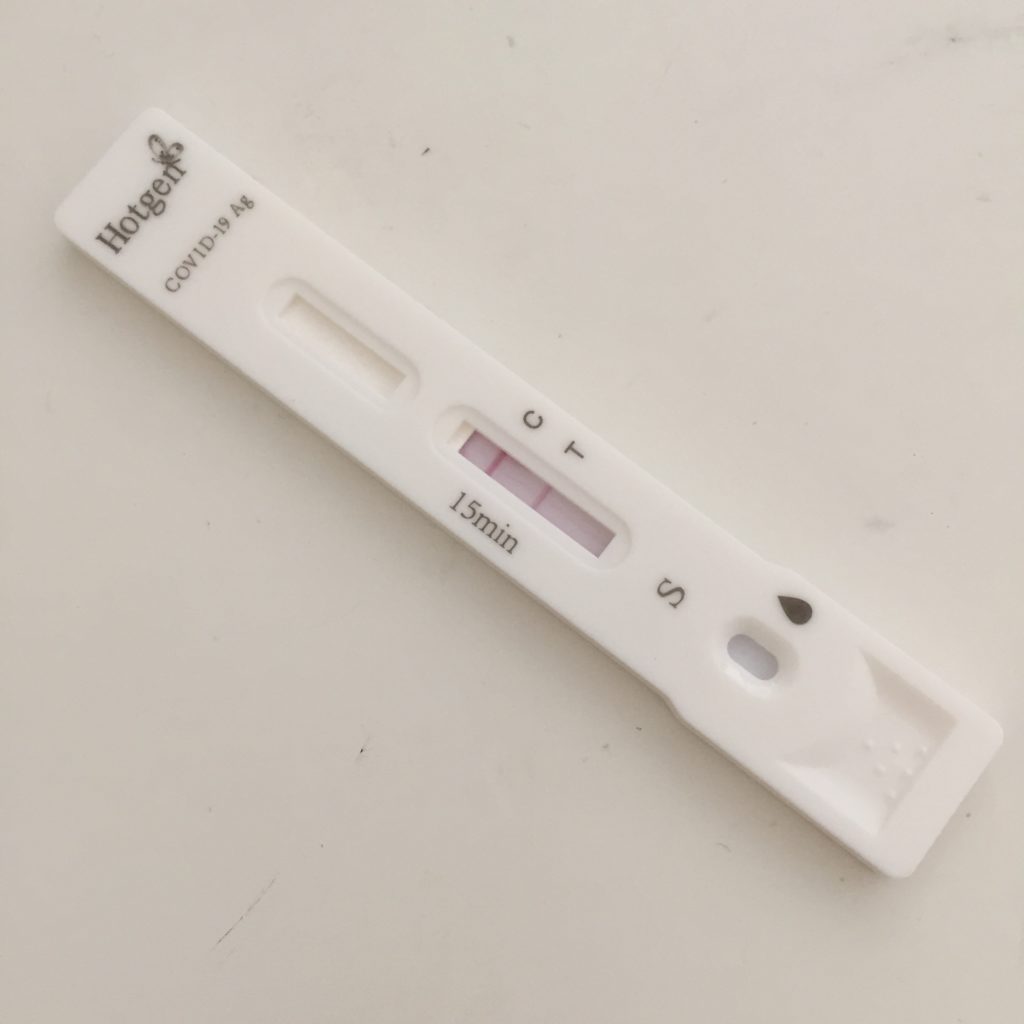 I finally tested positive for COVID today since the pandemic broke out in late 2019. Symptoms are mild – occasional coughs and chills. The symptoms actually started emerging after I did my evening run last Wed. Didn't sleep very well that night and felt especially sore the next morning. I thought it was just caused by the extra effort I put into the running practice.
I didn't take any COVID test then because I hate to generate unnecessary plastic waste. Instead, I took extra precautions by keeping my mask on during calligraphy class and meeting a friend on Thur. Also took the Fri. off to WFH just in case.
I wasn't worried about my sickness as much as my mother's. She had to undergo a minor heart surgery on Fri. evening following her annual body checkup that found clogged arteries. I didn't visit her in the hospital because I wasn't feeling too well and that I know my dad and siblings were there with her. Needless to say that I was worried and so asked my fellowship caring group for prayer support. The operation was successful and I was much relieved and fell to sleep shortly after hearing the good news at around 2130.
Stayed at home today for online Sunday Service just in case. My sister visited my mom at home and was really worried seeing her feeling unwell in bed. She urged me to do a COVID test and move back with my parents for a week to help take actions in case her condition suddenly worsens in coming days. It got me worried too. I was already thinking about what to pack to move back in with my parents before my positive COVID result came out. Called my parents, they seemed to be ok, it just so happened that my mom was at her worst when my sister visited. My mom was actually scolding me on the phone for catching COVID without a hint of sickness in her voice.
I was just wrapping up an ambitious website project this week after demoing the prototype briefly to family, calligraphy class, and a collaborator, and was already planning to work on a new project this coming week at the studio before sickness struck and pushed me to make alternate plans. Sickness seems to have a good way of making life pause and giving us extra time to think things through. Thank you God for Your goodness amid sickness. 🙏🏻