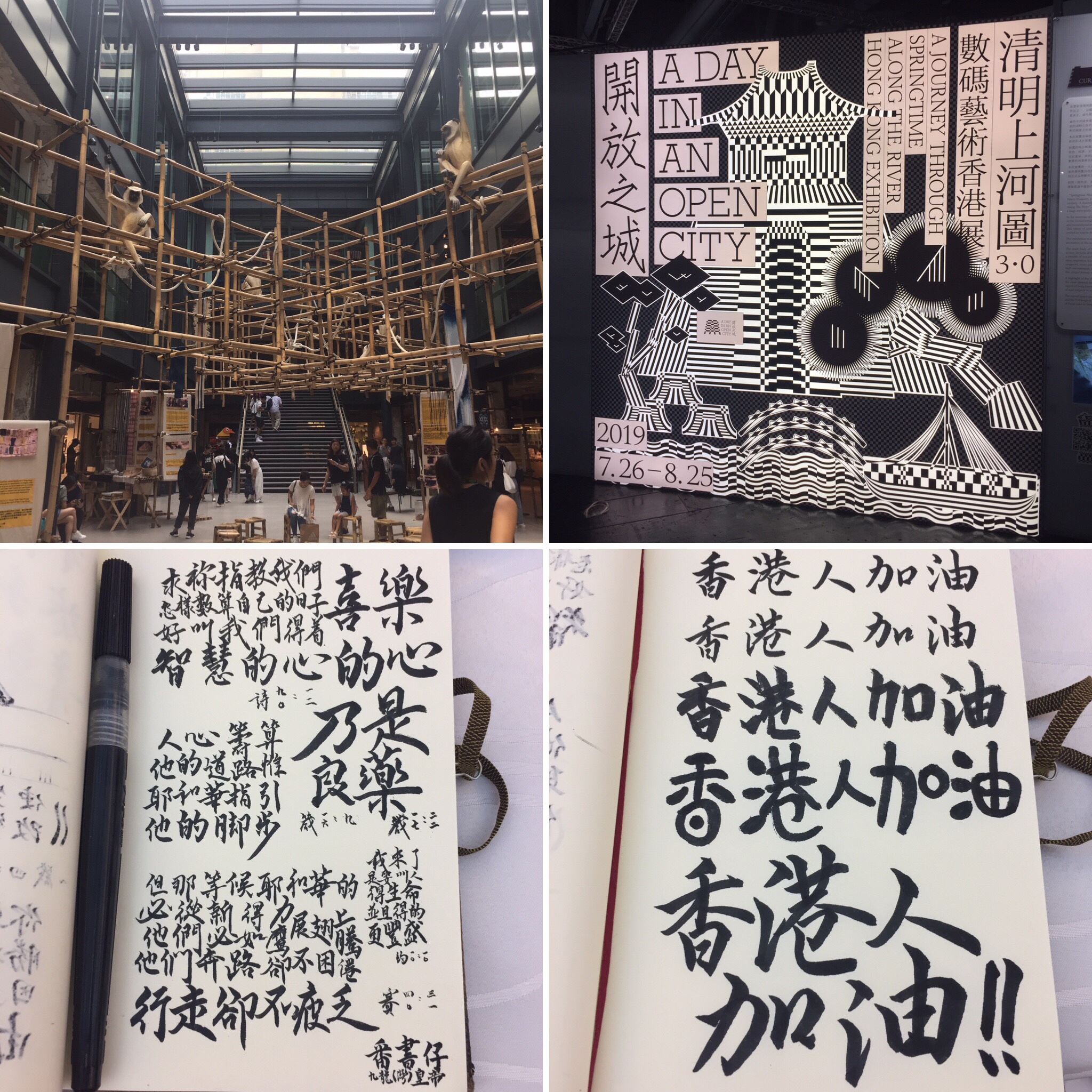 Met up with the girl-I-like yesterday after our dinner a couple of weeks ago. Originally planned to see an exhibition together at the Expo near the airport, but changed plans last minute after hearing about possible protests in that area. We went to visit The Mills in Tsuen Wan instead, first time there for the both of us. I think both she and I find the stuff there pretty interesting, and there was some added nostalgic value for me because my parents used to work in that neighborhood and I would sometimes tag along to their factories when I was a kid.
After visiting The Mills, she wanted to visit a craft market in Central and I overheard her on the phone about meeting a friend there. I thought she would just dish me and go meet up with her friend. But I asked rather shyly if I could join them because the MTR station to my studio was closed due to protest and I was actually a bit interested in visiting the craft market too. Turns out she was actually meeting a common friend and her husband. Could I consider this a double date? A breakthrough in our relationship? Anyway, I enjoyed and cherished every minute that evening amidst the violent clashes happening near my studio in Kowloon Bay.
Went to see the exhibition alone at the Airport Expo today because it was the last day. I was hoping to get some inspiration from the exhibition to start an art project relating the lingering protests in our city, but the exhibition was a little disappointing. In retrospect, it was a good idea that we switched plans yesterday.
Violent clashes broke out again today, this time in Tsuen Wan and Kwai Fong. I was thinking we may see less of that after last week's 1.7-million strong peaceful protest, and after a relatively peaceful protest in Yuen Long on Wed., and after an uplifting Hong Kong Way campaign on Fri. evening. I couldn't be more wrong.
Our city's Chief Executive, Carrie Lam, released a public note yesterday urging Hongkongers to rest and initiate dialogues in search of common grounds. I honestly would love to rest too, but a dialogue requires communication in both ways. The protesters have unequivocally voiced out their 5 petitions since June, where's your response Carrie Lam? Do you hear the people sing?