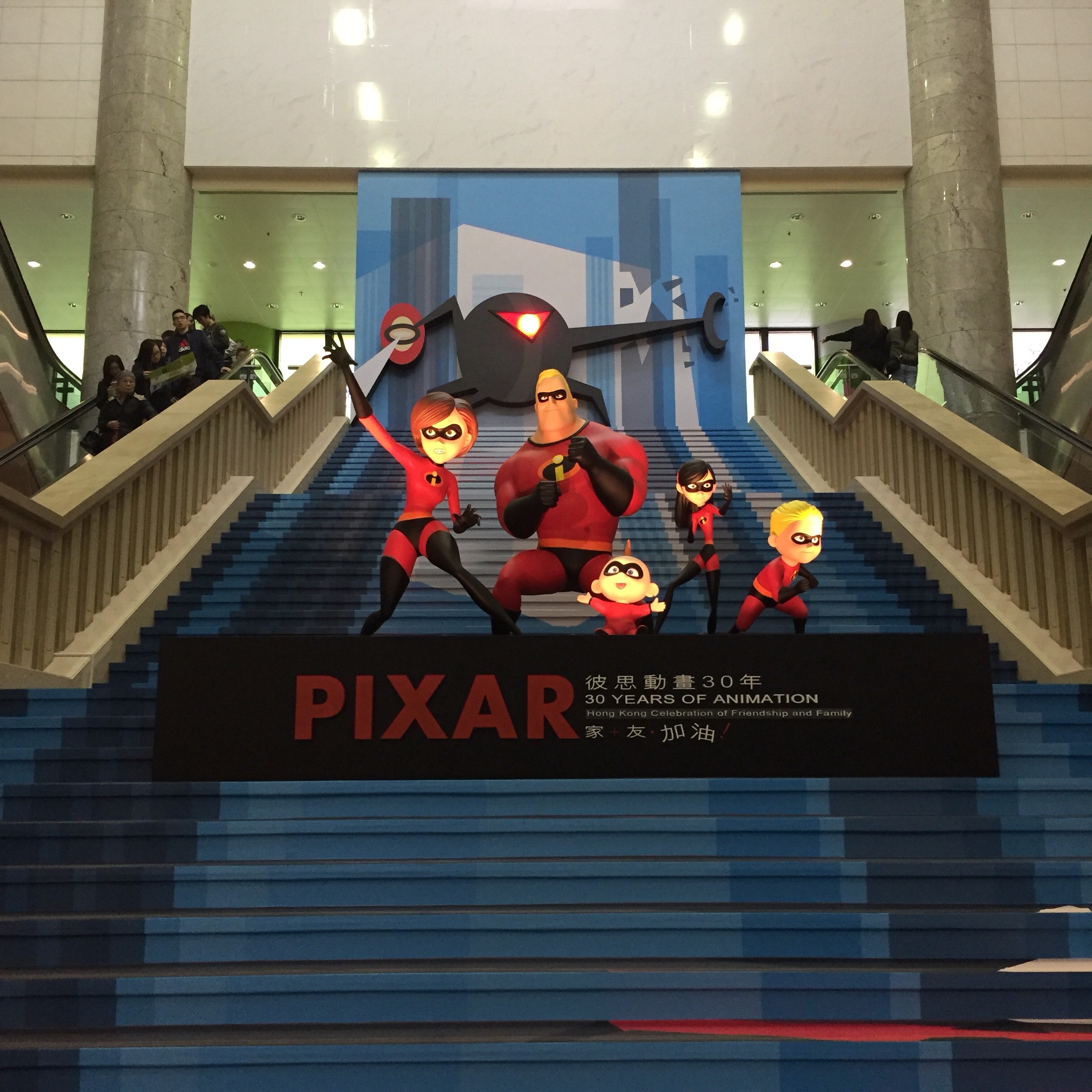 Our family and I visited my aunt for lunch. She reminded us that it's a month short from the time my uncle passed away last year. This is the first CNY that my aunt celebrated without my uncle, she's still not at all recovered from sadness and told us that she didn't walk out of her house at all for many days at the start of CNY. Apart from the sadness, my aunt seemed to be healthy and well.
Decided to go see the Pixar exhibition nearby after lunch. Kinda disappointed to see that many of the artworks on display were digital paintings and that hand drawn sketches was a rarity. But those few hand drawn artworks that made it to the exhibition were a gem to my eyes! I also took the time to read up on the introduction of every animation that Pixar had created. The digital rendering of characters and scenes in Pixar's animations may not always be superb, but their storylines have always been at the top of the game in my view. Apparently, family and friendship are the two main themes across all the animations – "… Pixar films is the intimate interpersonal relationships between friends and family."
Relationships, a topic that God has been trying to teach me via serving as fellowship committee for the past 2 years, is actually the core theme of many animations I've loved over the years!
Needed to be home for dinner, so didn't set foot in the studio the entire day, an unplanned day off resulted.